Skip to Content
Resources for Foot & Ankle Care
Before you even visit the office of Northeast Wisconsin Foot & Ankle Associates, it helps to review the resources available to you right here on our website. Patients in and around Appleton & Berlin, WI with foot and ankle care needs can take advantage of information and applications to make the treatment process easier. From your computer, phone, or tablet, you can quickly get the facts on our practice and what we should expect from each other in the physician-patient activities. You have certain rights and responsibilities as a client of our practice, and you deserve transparency and convenience when it comes to the matters of insurance and paperwork. Having the ability to pay bills online or with assistance is another example of how we strive to deliver excellent service and resources for you as our patient.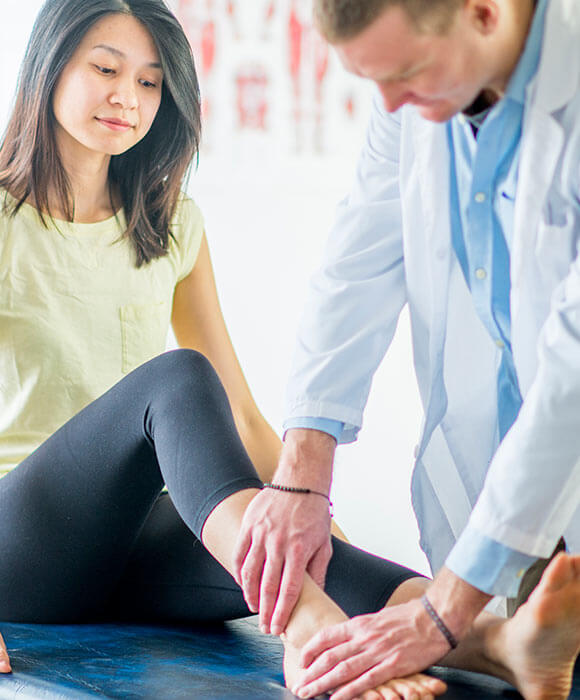 Online Resources Available to Patients
The online resources we have available cover a variety of concerns you might have regarding the care you receive at Northeast Wisconsin Foot & Ankle Associates. With the various documents available on our website, you can get a clear understanding of how we work and what you can expect. You also have the advantage of digital forms that you can fill out prior to receiving care, which saves you time and stress when you arrive for your appointment. Our resources for your convenience of information and processing include:
Trust Our Expert Care
Using our patient resources puts you well on your way to understanding our practice and getting the necessary paperwork out of the way. We have recommendations for shoes and foot care clinics to keep you mobile and in good health. If you have any questions, or you'd like to schedule an appointment at our practice for orthotic care, please call today!
Get Relief for Your Feet at Our Appleton, WI office.