Skip to Content
Our board-certified podiatric surgeons Dr. Timothy K. Tougas, Dr. Theresa L. Schinke and Dr. Marissa McNelly Le know that our patients make better decisions about their care when they have all the information. Our physicians and staff collaborate with other healthcare professionals and you to provide the best quality of care and treatment that's relevant to your needs. We all work toward a shared vision of podiatric care with uncompromising excellence. We listen to our patients and earn the trust and respect of the community, our colleagues, and you. Dr. Tougas and Dr. Schinke hold privileges at ThedaCare Hospitals, Ascension Hospitals, Orthopedic & Sports Institute and various other ambulatory surgery centers.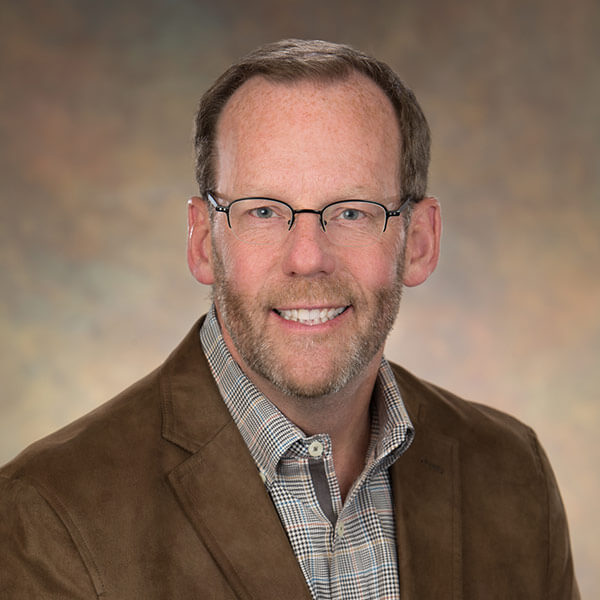 Dr. Timothy K. Tougas, D.P.M.
Dr. Tougas has spent over 30 years in the Fox Valley diagnosing and treating the conditions related to the feet and ankle. Through continued education, he offers current and proven technological and medical advances in foot and ankle care, offering treatments ranging from non-invasive to surgical intervention. Dr. Tougas earned his medical doctorate in Cleveland from the Ohio College of Podiatric Medicine, and he completed his residency in Chicago at Sacred Heart Hospital. He is board-certified in foot surgery by the American Board of Foot & Ankle Surgery, and is a Fellow of the American College of Foot & Ankle Surgeons. Being an avid cyclist, sports medicine is of particular interest to Dr. Tougas, and regularly treats athletes across the different sport activities.  He lives in the Fox Valley with his wife, Pam, and they both love to spend time with their two adult sons.
Recent patient feedback from Dr Tougas' patients
"All staff were helpful & very pleasant. Very informative visit, efficient & made my son feel super comfortable."

"Thank you for your excellent work and great bedside manner! And I really appreciated the follow-up call from Dr. Tougas the day after my surgery (Saturday) to check in on me. Truly a caring surgeon."

"Dr. Tougas took the time to explain my problem in detail, describe all treatment options, and help me to understand the types of shoes I should be wearing to help reduce foot pain. I'm a pretty critical evaluator of medical care, as I am an RN, and I was pleased with my care."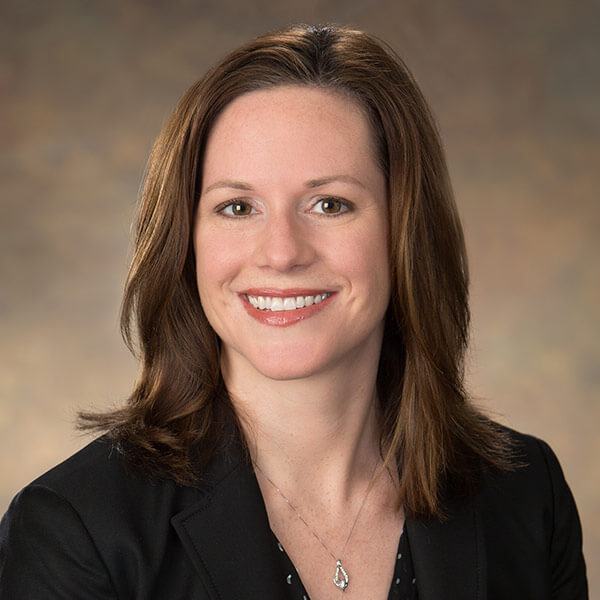 Dr. Theresa L. Schinke, D.P.M., F.A.C.F.A.S
Dr. Schinke, originally from the Fox Valley, has provided comprehensive podiatric care to the residents of this area since 2002. Receiving her doctorate from Ohio College of Podiatric Medicine in Cleveland, she went on to complete her residency, as Chief Resident, at St. Vincent Charity Hospital also in Cleveland. Dr. Schinke is board-certified in foot surgery by the American Board of Foot & Ankle Surgery, and is a Fellow of the American College of Foot & Ankle Surgeons. Dr. Schinke's extensive training includes the evaluation and management of foot, ankle and lower leg pathology and trauma. Her training and interests also lie in Pediatric deformities.  She spends a great deal of time educating her patients about their condition and options available to them. Dr. Schinke is a widely-published physician with a great deal of lecturing experience. Dr. Schinke and her husband Mike, take great joy in spending time with their three children.
Recent feedback from Dr. Schinke's patients
"From the moment you walk in the door at NE WI Foot & Ankle Associates you are treated as a person, not a number. Dr Schinke is an amazing and talented surgeon, and thanks to her following surgery on my 2nd foot, I am on the way to getting back to the active life I led before my long term foot issues! If you desire a knowledgeable and caring Doctor and Surgeon, who is supported by an amazing Assistant and office staff, then Dr Schinke is for you!"

"Everyone is so friendly, and Dr. Schinke is so informative. I wouldn't trust anyone else with my foot issues. The sanitization protocol during this pandemic was so on point. I felt very safe"
"Dr. Schinke, Chauntey and the rest of the surgical staff are absolutely outstanding. I am very pleased with everything and feel I am healing well after having tendon repair on my right foot. I can't say enough about how comfortable I am that everything will be great when I fully heal."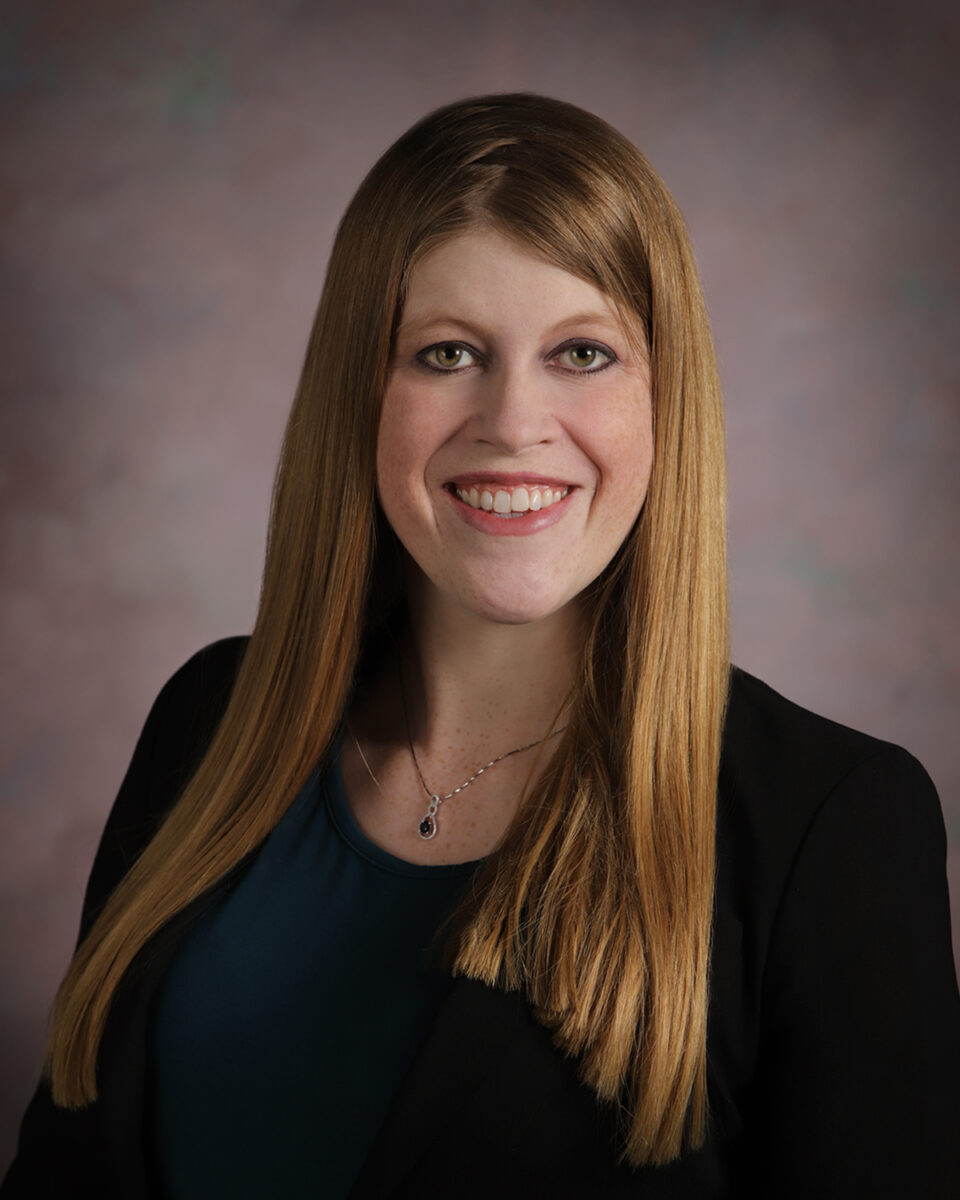 Dr. Marissa McNelly Le
As a native of Kaukauna, Dr. Marissa McNelly Le is no stranger to the down-to-earth approach of the Fox Valley. She provides a variety of surgical and conservative podiatric care, with special interests in sports medicine, foot deformities, trauma, and wound care. Prior to joining Northeast Wisconsin Foot and Ankle Associates, she practiced in Mauston, Wisconsin serving the rural community.
Dr. McNelly Le is board certified in Foot Surgery by the American Board of Foot and Ankle Surgery, and is a Fellow of the American College of Foot and Ankle Surgeons. She received her Doctorate degree in Podiatric Medicine from William M. Scholl College of Podiatric Medicine in North Chicago, Illinois and completed her residency at St. Joseph Regional Medical Center in Mishawaka, Indiana.
In her spare time, she enjoys traveling, boating, and spending time with her family.
Get Relief for Your Feet at Our Appleton or Berlin, WI Locations