Skip to Content
Podiatric Care for Foot & Ankle Conditions in Appleton & Berlin, WI
The physicians at Northeast Wisconsin Foot and Ankle have over 50 years of combined experience of treating patients with a wide range of foot & ankle conditions. The products for purchase are offered specifically for their effectiveness in resolving issues like pain, discomfort, and even unsightly fungal growth. Patients of all ages suffering from symptoms of damage or abnormal growth, whether caused by physical trauma or any other means, can find relief from their foot and ankle conditions in Appleton & Berlin, WI. Don't needlessly suffer or neglect care. Trying to ignore symptoms and conditions tends to only make them worse over time.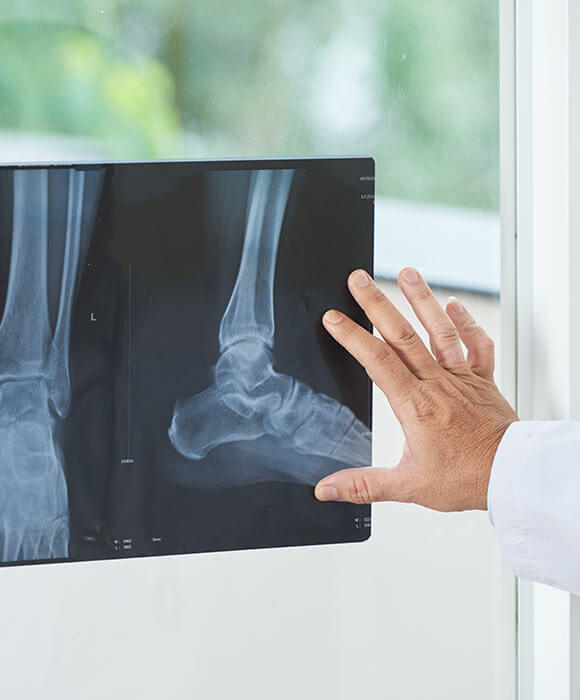 Conditions We Care For
At Northeast Wisconsin Foot & Ankle Association, we provide treatment for a variety of conditions that afflict our patients' foot health, which in turn improves their overall health. The causes and symptoms vary from pain and discomfort to physical growths and abnormalities. The physicians at our practice have vast experience caring for the full array of issues. If you have problems with your feet or ankles, don't hesitate to seek help. The conditions for which we provide podiatric treatment include, but are not limited to:
Foot and ankle pain
Heel pain
Arch pain
Fractures and sprains
Bunions and hammertoes
Infant and children's feet
Ingrown toenails
Warts
Abnormal growths
Get Relief for Your Feet at Our Appleton, WI office.